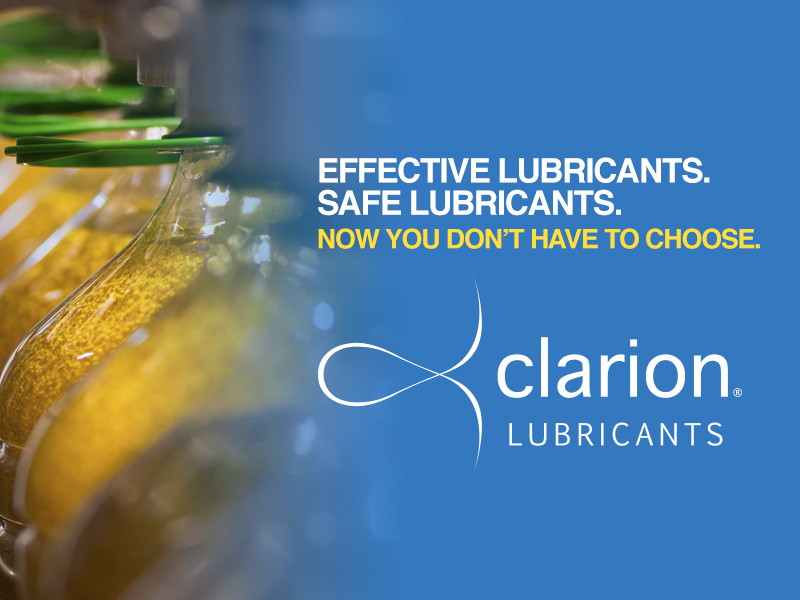 Food Grade and Environmentally Friendly Lubricants
In an industrial society, the machines will not work without the friction reduction that a good lubricant provides for the moving parts of the machinery.

But friction is not the only problem that lubricants address. By reducing friction, the lubricant helps to prevent excessive wear, while protecting against corrosion of machinery parts and oxidation of the lubricant itself. Sometimes, however, lubricants also have the function of transferring heat, sealing out contaminants, and transmitting fluid power.

One problem with lubricants themselves can arise when they are used in the food and beverage processing industry, or in industries that operate in environmentally sensitive areas. In both of these cases, lubricant leakage is not uncommon. Even though detailed maintenance is in place to keep lubricant leakage into food products or environmental sites to a minimum, it is still important to have lubricants that are rated food grade or "green" for use in these situations.
FOOD GRADE PRODUCTS
Clarion Food Grade Lubricants include white mineral oils, hydraulic fluids, greases, synthetic and specialty lubricants.
More Information
Food Grade Lubricants
Food grade lubricants can be based on white mineral oil or certain synthetic fluids, and are used in the food and beverage processing industry. The food grade lubricant must serve all the regular functions of lubrication, but it must also adhere to strict guidelines. These lubricants must also withstand the degradation that can occur with contact with food products, juices and sugar solutions, water, steam, and cleaning chemicals. Food grade oils are also inert, have no taste or odor, and meet stringent government standards.

Food grade lubricants come in four categories -- H1, H2, H3, and 3H. H1 lubricants are used in equipment that comes into direct contact with the food. Only incidental contact of the lubricant with food is allowed. H2 lubricants are used in locations where the equipment does not come into contact with food and there is no possibility of contact of the lubricant with food. H3 lubricants are typically edible oils that are safe for contact with food. 3H products are pure white mineral oils that are suitable for use in applications where the oil comes into direct contact with food.

Food grade lubricants are based on white mineral oil or certain synthetic fluids. They are typically packaged in 55-gallon drums or 5-gallon pails. Some food grade lubricants are also packaged as aerosols. The aerosol form allows for easy application of the lubricant in hard to reach spots. The base fluid is colorless and odorless and complies with requirements of the FDA and other standards-setting agencies.

Additionally, food grade lubricants can meet certain religious certification requirements such as Kosher and Halal. These lubricants are used for food that is traditionally labeled with these specifications and is fit for the Jewish and Islamic standards of food preparation.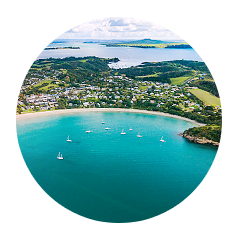 ENVIRONMENTAL PRODUCTS
Clarion Green Lubricants are precisely engineered for service in environmentally sensitive areas such as open water, inland waterways, ports, watersheds and forests.
More Information
Environmentally Friendly Lubricants
In the past, lubricants only had to adhere to the standards that the machinery and equipment required. In today's world, concerns about the environment have taken a front seat when it comes to choosing consumer products. It is no different when it comes to choosing industrial lubricants that are better for the environment.

Machinery and equipment are used near bodies of water, in forests, and on environmentally sensitive sites. Often, lubricant leakage or disposal of unnecessary lubricants ends up in the environment -- posing health risks to the flora and fauna occurring there, as well as to the humans in close proximity.

The solution has come in the form of environmentally friendly lubricants. These products are readily or inherently biodegradable, non-toxic to various aquatic and marine species, and are non-bio accumulative. Biodegradable lubricants are formulated to degrade in the presence of naturally occurring microorganisms.

Environmentally-friendly lubricants can be formulated with natural and renewable sources. Natural and synthetic ester-based lubricants are common for meeting industry performance standards. Bio-based lubricants are more environmentally sustainable and do not use valuable resources like petroleum in their production.

"Green" lubricants have to adhere to standards which require that there are no heavy metals or toxic ingredients in the product. While green lubricants are friendly to the environment, they are not necessarily readily biodegradable. Many inherently biodegradable products are considered to be environmentally friendly.

Environmentally-friendly products are often used in marinas, shipping, drilling, dredging, fishing, and subsea robotic operations.
The Earth deserves a new standard in lubricants. With a 40-year history of processing white oils, Clarion continues to redefine the leading edge of industry innovation.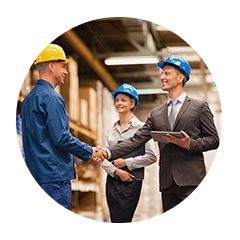 OUR SERVICES
Our solutions help you prevent contamination, recalls, fines and downtime without sacrificing equipment performance.
Read More
The Future of Lubricants
Food grade lubricants contain no additives with harmful effects. With increasing awareness of food safety, more and more food producers are moving to using exclusively food grade lubricants in their facilities.

Environmentally friendly lubricants help to protect the natural environment while providing the performance required to lubricate machinery that is used in environmentally sensitive areas. Environmental regulations now in place require Environmentally Acceptable Lubricants (EALs) to be used in virtually all marine applications.

Food grade lubricants contribute to a safer food supply. Environmentally-friendly products contribute to a safer and sustainable future for the planet. Clarion Lubricants' food grade and environmentally friendly lubrication products are designed to decrease the chances of contaminating food or natural resources while they keep your machinery running smoothly.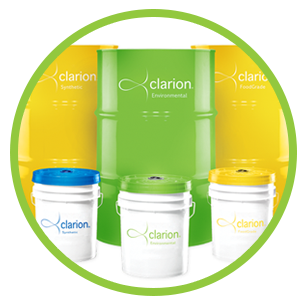 SHOP CLARION
Clarion Lubricants offers a wide array of food grade and environmental lubricants.
Shop Clarion